Mental Health & Statistics
The teen and young adulthood years are a time of growth and transition, and the prevalence of mental health problems such as depression, anxiety, eating disorders, suicidal ideation, and self-injury continue to rise. As a result, mental health and suicide awareness issues are at or near the top of every school administrator's list of priorities.  The facts cannot be ignored – our country's teens and young adults are struggling more than ever before.
On a positive note, despite being referred to as the "anxious generation," today's young people are actually much more likely to talk about mental health than their parents or grandparents. This generation is closer than ever to breaking the stigma around mental illness in a time when only 44 percent of adults—and less than 20 percent of children and adolescents—with diagnosable mental health problems receive the treatment they need.
"I've been struggling with depression and anxiety. The young adult speaker presentation made a big impact on me and made me realize that I can get through. I feel like I have the motivation to get help….the first step I'll make will be to make an appointment with the counseling center."
College Student
Suicide
Suicide is the 2nd leading cause of death among 15-24 year olds and the 10th leading cause of death across all ages in the United States. Every day, 132 people died from suicide in the United States.
Suicide is a major public health concern. Suicide rates have increased by 33% in the last 20 years in the U.S., yet funding/research lags behind all other top leading causes of death. The National Institute of Mental Health reports spending on cancer ($7.6 B), heart disease ($1.54 B), Alzheimer's ($3.05 B), and Diabetes ($1.2 B) all greatly surpass the $68M spent on suicide research.
Americans died by suicide in 2021
Estimated suicide attempts in 2021
National Emergency
In late 2021 two prominent organizations raised significant attention to the youth mental health crisis in the US. One joint announcement came from The American Academy of Pediatrics/American Academy of Child and Adolescent Psychiatry/Children's Hospital Association, and the other came from the U.S. Surgeon General. The severity of issues cannot be ignored. All of us – families, friends, teachers, coaches, school administrators, and communities as a whole – need to take action to help address the challenges high school and college students are facing.
"A national state of emergency in child and adolescent mental health" – The American Academy of Pediatrics
"The challenges today's generation of young people face are unprecedented and uniquely hard to navigate. And the effect these challenges are having on their mental health is devastating. Our obligation to act is not just medical—it's moral." – US Surgeon General
"Between 2007-2018 the suicide rate among adolescents and young adults aged 10-24 increased 57%" – CDC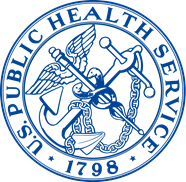 Suicide is the 2nd leading cause of death among 15-24 year olds
Over 70% of people who attempted suicide have an anxiety disorder
of college students experience significant mental health issues
of teens with depression can be succesfully treated if they seek the right help
Anxiety & Depression
1 in 5 adults in America experience a mental illness. An estimated 40 million adults in the US, or 18% of the population, have an anxiety disorder, while 16 million adults had at least one major depressive episode in the past year. Meanwhile, one-half of all mental illness begins by the age of 14, and three-quarters by the age of 24. Recent survey data indicate in the past year, three out of five college students experienced overwhelming anxiety, and two out of five students were too depressed to function.
COVID-19 Impact
The pandemic is escalating issues that were already awful well before COVID-19 hit for young people.
The pandemic's unfathomable number of deaths, pervasive sense of fear, economic instability, and forced physical distancing from loved ones, friends, and communities have exacerbated the unprecedented stresses young people already faced.
Feelings of social isolation, financial stress, future uncertainty, missed activities & major milestones, and racial injustice have led to an increased need for mental health services. We are witnessing soaring rates of mental health challenges among teens and young adults; dramatic increases in Emergency Department visits for mental health issues, including suspected suicide attempts; and soaring rates of depression, anxiety, trauma, loneliness, and suicidality over the course of the COVID-19 Pandemic.